Empowering Australia Post's frontline women with the confidence and clarity to thrive.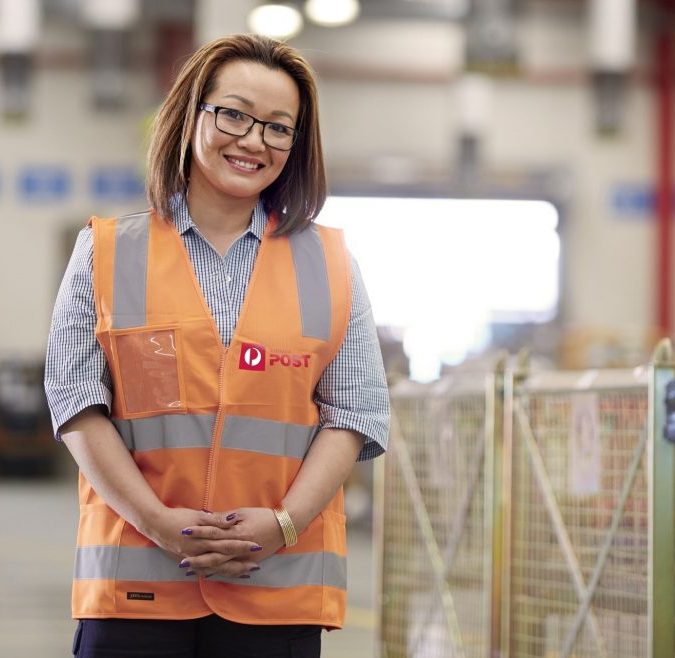 147

nationalities are represented by Australia Post employees, with 65 different languages spoken.

75,000 +

people are in Australia Post's extended workforce, including 35,000 employees with an average tenure of 12.5 years.

36.9%

of the Australia Post workforce are female, 5.7% live with a disability, 3.1% identify as LGBTQI and 30.0% are from a culturally and linguistically diverse background.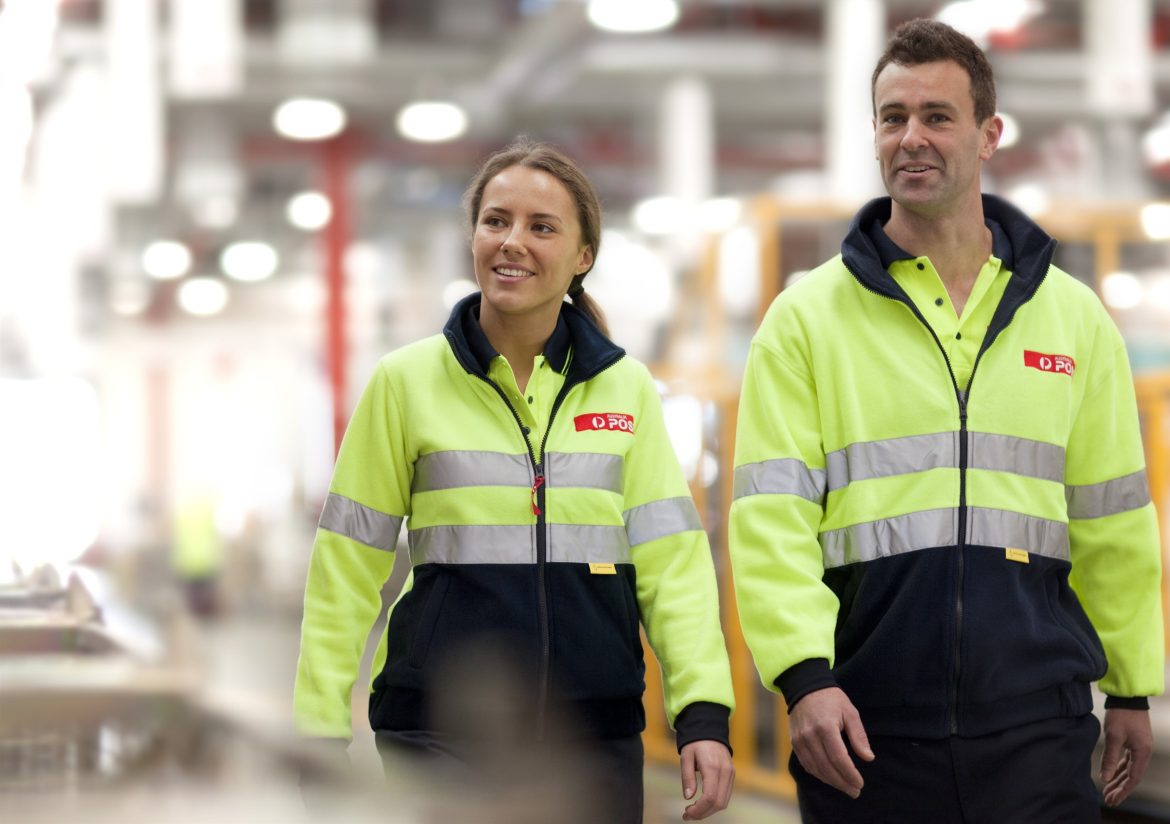 Creating an engaged and supportive community of empowered female leaders and role models.
For over 200 years, Australia Post has provided access to essential services that connect people, businesses and communities across Australia, and to the world. As an organisation, they know that a diverse and inclusive workplace encourages better connections within communities, and they recognise that they have an important role to play in building an inclusive society with safe, fair and fulfilling work for their extended workforce.
Australia Post has long been committed to improving gender balance and investing in initiatives such as leadership and career programs, as well as mentoring and sponsorship, to support the development and advancement of their female talent, and to develop the next generation of leaders.
In 2015, after realising that the gender parity of their frontline staff was lacking, Australia Post chose to partner with Inkling to co-design and deliver a virtual program to build self-awareness, resilience, and career agility among their frontline women. With an overarching aim of supporting participants to take the next step up in their careers and to create a sustainable pipeline of female talent across the organisation, the Project ME program was developed.
Supporting Australia Post's frontline women to develop a clear legacy to contribute and impact more broadly.
When Australia Post was looking for a learning partner, they wanted a provider who would get to know their people, culture, and aspirations – an important consideration for any organisation – to help them design a tailored program that would align with their organisational values and strategy.
"One thing that Inkling has done differently is collaborated on the delivery of the program and on the development of the content. It's very much been a partnership of upskilling our staff and building their capabilities to lead and mentor other staff within the business. Inkling has gone above and beyond to help us create a network of alumni and a body of women who have shared experiences to support others on their Project ME journey." – Alisha Taylor-Jones, Diversity and Inclusion Consultant
Combining the aspirations of Australia Post with Inkling's expertise, together we mapped out an evidence-based learning experience that would change mindsets and behaviour.
Key objectives of Project ME:
Increase self-awareness of strengths, values and personal barriers to success
Increase resilience to manage change, pressure and stress in work and life
Develop clear personal and professional goals to work towards
Develop a good network of contacts across the business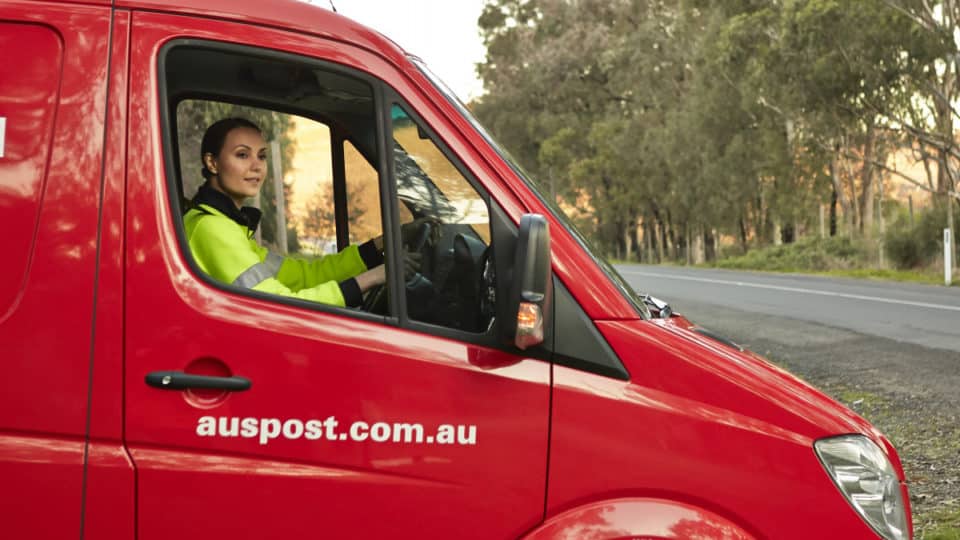 A formula for continued success: creating a ripple effect of impactful leadership at scale.
Since launching the program in 2015, Project ME has made and continues to make an astounding impact on the more than 1,650 women across Australia who have gone through the program.
Through learning moments and shared insights, Project ME has helped to embed new ways of thinking and working together amongst Australia Post's frontline women, creating cultural change within the organisation at scale.
"The depth of engagement and emotional connection that our staff attribute to the program, including life-changing moments of clarity and development in their personal life, has been incredible to witness. They feel deeply connected to the women with whom they have gone through the program. Delivering Project ME, in many ways, has been the best part of my career." – Alisha Taylor- Jones, Diversity and Inclusion Consultant
Since launching in 2015, Project ME has seen continued success, and in recent years, increasing demand to run the program within other business areas of the organisation. Looking to the future, Australia Post is ready to expand the Project ME audience base to include employees of other genders and under-represented groups, and we look forward to supporting them in continuing to maximise the program's impact.
94%

of participants now embrace setbacks as a positive learning experience, compared to 54% prior to the program.

88%

of participants agree or strongly agree that the program has helped them feel confident in their ability to drive their own career path, compared with 37% prior to the program.

4-5 x

higher retention rates of women who have gone through the program compared to women at the same level who have not participated in Project ME.
"Project ME is evidence of Australia Post's culture which promotes people from all backgrounds to learn and grow through providing support and resources. It has given mentors and mentees invaluable opportunities to network, learn evidence-based material and feel assured that they can continue to develop their career, whatever stage they are at."

- Helen Jackson, Australia Post Project ME participant
"Project ME provides an opportunity for self-development that is practical and connects with everyone. The learning sessions are conducted in a way that requires self-reflection, which is challenging but has a positive outcome. The program gives you impactful tools to manage the thoughts and fears that hold you back. By the end of the program, you will have a new perspective on moving forward with a greater understanding of yourself and your emotions, so you can better manage the uncomfortable and challenging moments we all face but ultimately lead to growth and learning."

- Australia Post Project ME participant
"I have grown within myself for the better; I know who I am, where I want to go, and how to face the challenges that stand in my way, in and out of the workplace."

- Rose Roberts, Australia Post Project ME participant
Explore our Women's Leadership solutions to see how we partner with you to create cultures where women leaders can thrive.
Explore Women's Leadership