Through Inkling's Insight Series, we're setting out to address the most important and challenging questions that today's organisations and leaders face.
Whether you're looking to develop a sustainable pipeline of diverse talent, help your people keep up with the changing expectations of leadership, or embed a culture of greater psychological wellbeing, our team of experts will explore the latest D&I, Leadership and Professional Wellbeing initiatives that are driving meaningful and sustainable progress towards more inclusive and high-performing cultures.
You can register for all upcoming sessions or access any previous session recordings below. We hope to see you at our next live session!
Cultivating Inclusive Cultures
Join Inkling's Diversity & Inclusion Practice for our current series that delves deep into the heart of cultivating inclusive cultures within organisaitons. They will explore the nuanced strategies, actions, and initiatives that unleash the full diversity of human potential, helping you to advance and retain key diverse talent, and unlock the true power of diversity of thought and perspective for your organisation.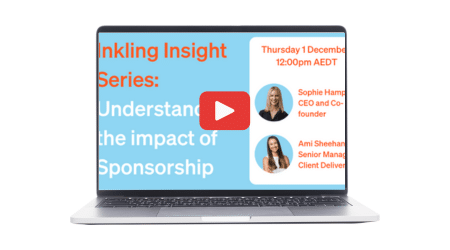 Sponsorship of Diverse Talent
Join Inkling CEO and DEI thought leader, Sophie Hampel, along with our Diversity & Inclusion Practice team, as they explore the impact of Sponsorship in this 2-part series.
Gain valuable insights on how to initiate a more deliberate approach to sponsorship within your organisation and hear firsthand from a client who has done this themselves, so that you too can accelerate the advancement of underrepresented talent and cultivate a more diverse and inclusive workplace.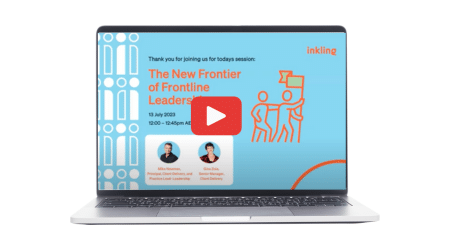 The New Frontier of Frontline Leadership
Hear from Inkling's Leadership Practice, in this 2-part series exploring 'The New Frontier of Frontline Leadership' today.
Gain a deeper understanding of the hurdles encountered by frontline leaders, and the essential measures that organisations must take to offer them effective support.