What a journey 2022 has been — another year of continued growth, change, and challenges to navigate. But silver linings persist, and there are many ways in which our workplaces, including Inkling's, have changed that are worth being grateful for. And since gratitude has been shown to rewire our brains towards resilience and positivity, I wanted to reflect on some of the positive changes that I am grateful for and have witnessed within the organisations we have partnered with, as well as our own culture here at Inkling.
#1: Greater focus on inclusion, flexibility and wellbeing
As we have all had to continue navigating our ways of working, finding new and innovative ways to maintain behaviours and motivations to create thriving and connected workplaces has become increasingly vital. The conversation on deeply important and deeply human topics, from DEIB to mental well-being, is now wide open, and widely encouraged.
We have learned the immense value of self-care, taking action to prevent burnout, and doing our best to support our people as they navigate change in and out of the workplace while trying to manage the same changes in our own lives. This has required a greater focus on creating the courage and safety to have more open conversations, and a recognition that vulnerability is not a weakness, but in fact a strength and a compelling way to build trust.
2023 will bring more evidence-based approaches to managing hybrid ways of working, as we look to better understand how to design workflow, keep teams connected and manage burnout from these new demands.
#2: Empathy and inclusion are becoming a necessity
2022 has also shone a spotlight on the importance of leading with empathy, cultivating inclusive leadership as a core skill, and creating cultures where people can show up as their whole, authentic selves — all critical factors in creating inclusive and psychologically safe environments where people are engaged, comfortable expressing their unique perspectives and experience a strong sense of belonging.
We are also hearing a lot more about the importance of cultivating respect, and that workplace cultures lacking in respect experience dire impacts for both employees and customers.
#3: Creating meaning and purpose in roles and workplaces
Personally, I have found more meaning, purpose, and engagement in my own work through coaching leaders across the globe to create more inclusive environments and take their leadership and culture to new heights. We are also seeing more momentum around creating meaning and purpose for people at work through more connection to their individual strengths and better understanding of how they contribute to the organisational purpose.  More organisations are starting to explore crafting roles and tasks to align to individual strengths and helping cultivate a strengths-based approach within teams.
#4: Growth that is stretchy and exciting (how it should be)
In 2022, we partnered with over 20 client organisations across 17 countries and our team has grown by 30%. This growth has been stretchy for our team and has required us to step up onto the balcony to gain clarity of what we collectively want the future of Inkling to look like – as well as how we plan to get there.
We have hired exceptionally talented individuals to support this growth and join us in our mission, and have seen the incredibly well-deserved promotions of several team members, including the recent appointments of Inkling's first-ever Chief Operating Officer, Sarah Davie, as well as our first-ever Chief Delivery Officer, Natalie Richardson.
For all of you who have grown personally, professionally, or in your organisation, it is important to keep checking that you have not stretched to the point of breaking, and to be honest about where you are. The holiday season is often a good time to reflect on what changes need to occur in 2023 if the stretch has become too much or is no longer feeling exciting or aligned.
#5: Expressing gratitude is critical for resilience and motivation 
As we head into the holiday season, I encourage you to stop and reflect on what and who you are grateful for and ideally consider the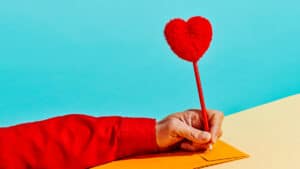 best way to share this with them.  The Sustained Happiness Model by Lyubomirsky, Sheldon and Schkade suggests that happiness is 40% intentional activity, so taking a moment to write a letter to someone you're grateful for is a great way to intentionally express gratitude to someone you care about. We share a step-by-step overview of this gratitude practice on our company LinkedIn page which you can view here. Note: I cannot promise that there will not be tears – often of joy and love –  as a result of this gratitude practice.
While 2022 may have laughed at some of our best-laid plans, continuing to throw curveballs at leaders and organisations across the globe, there really is still so much to be grateful for. To our amazing community of clients, participants, and loyal followers, thank you for joining us on Inkling's deeply meaningful and purpose-driven journey. Have a safe, restful, and joyous holiday season, and we look forward to continuing to elevate humanity together in 2023.