Create a new narrative for women to flourish.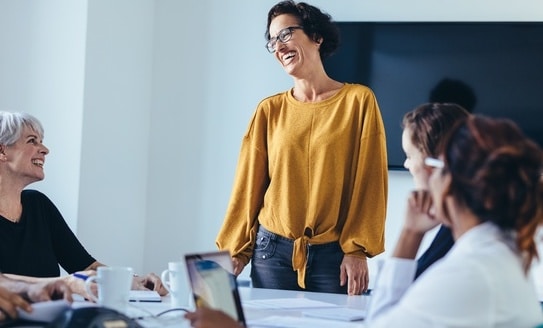 Change the dynamics, reshape the conversation, and empower women's leadership at all levels.
At Inkling, we recognise the problem with women's leadership isn't women – it's the structures and narratives around them creating barriers on their path to leadership. And while we know that culturally and gender diverse leadership boosts performance, organisations are struggling to unlock the potential of their women leaders.
Building on our experience as 'Inkling Women' in our earlier years, we take an evidence-based approach to tackle this challenge from all angles. By partnering with your organisation, we cultivate inclusive leadership and the structures needed to see women flourish.
When women lead, workplaces should listen.
Impact

Profitability, performance, and productivity is shown to increase under female leadership.

Innovation

Diverse management teams generate 19% higher revenue due to innovation.

Performance

Representation of women at the top can drive an almost 50% increase in profits.
Drive a culture of high-impact female leadership by lifting self-awareness, building resilience, and creating clarity.
Our women's leadership development experiences draw on performance psychology and behavioural science. Designed to equip women leaders with the skills and courage to challenge the status quo, they help uncover strengths, lift self-awareness, and support women leaders to identify and explore their authentic leadership style.
For organisations, our learning experiences help create a culture where women leaders can thrive. Through a combination of community, visibility, and championing women in leadership, our women's leadership experiences equip female leaders with the skills to drive change. Helping create a culture of inclusion, collaboration, and psychological safety, you can create a ripple effect of positive change across your organisation.
"Elevate has been one of the most beneficial leadership development programs I have participated in. Inkling provided a wonderfully supporting and empowering environment to learn in and the content of the program is built on the foundations of behavioural science and psychology. I walk away from this with a strong, unapologetic! understanding of self that I am then taking into my coaching and development conversations, and this is a very powerful tool to have."

– 2020 Woolworths Group participant
86% of our women's leadership participants state that our programs have helped build their resilience.
"I absolutely loved Ascend, it has been the best program I have ever done. I was fortunate to get matched with the best sponsor who has been with me on my Ascend Program journey. The opportunity to hear the leadership stories of our senior leaders has been an amazing experience. Inkling is such a professional organisation and the insights and key learnings I have taken away from the Program I will have forever. I am able to, and plan to, go back into my workplace and pay it forward."

– 2021 Aurecon participant
50% of our women's leadership participants gain a promotion within six months of completing our programs.
Empowering Australia Post's frontline women with the confidence and clarity to thrive.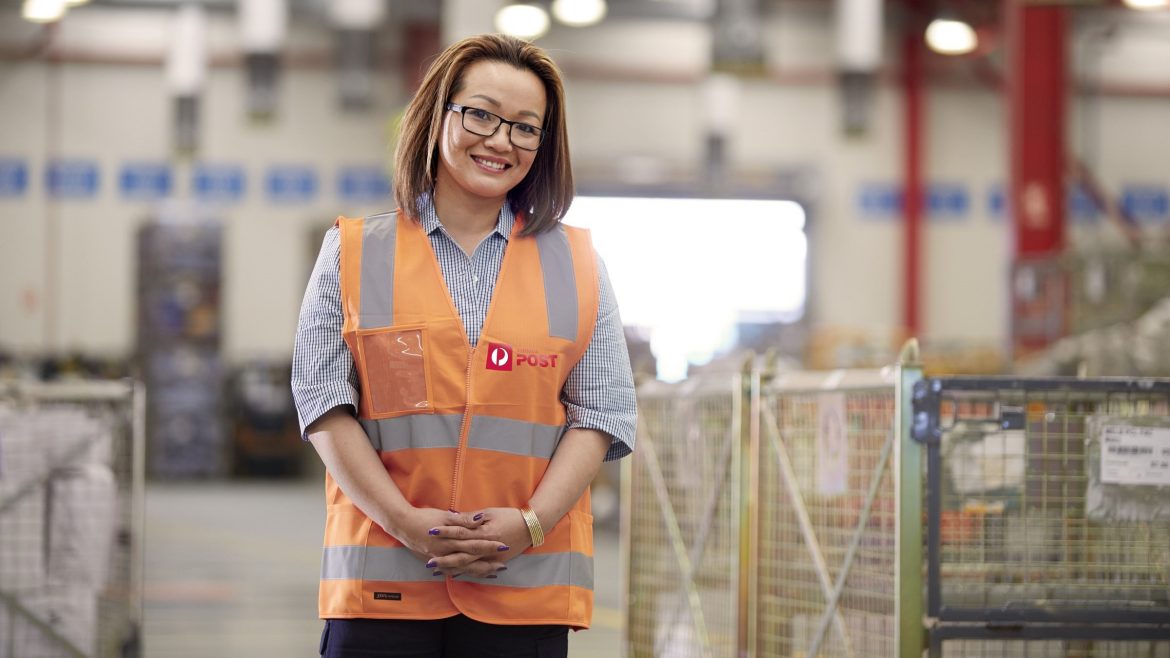 Create an engaged and supportive community of empowered female leaders and role models across your organisation.
Our women's leadership development experiences develop leaders who can effectively manage their personal and career challenges, resulting in increased performance, productivity, and enjoyment.
From customised programs to scalable digital solutions, we deliver personalised learning experiences for your people, wherever they are. Our women's leadership solutions are delivered in blended delivery formats and include:
• Frontline staff
• Emerging leaders
• High-potential leaders
• Executive leadership
Get in touch to learn how we can help unlock the potential of your women leaders and empower them with the confidence and clarity to thrive.
Get started